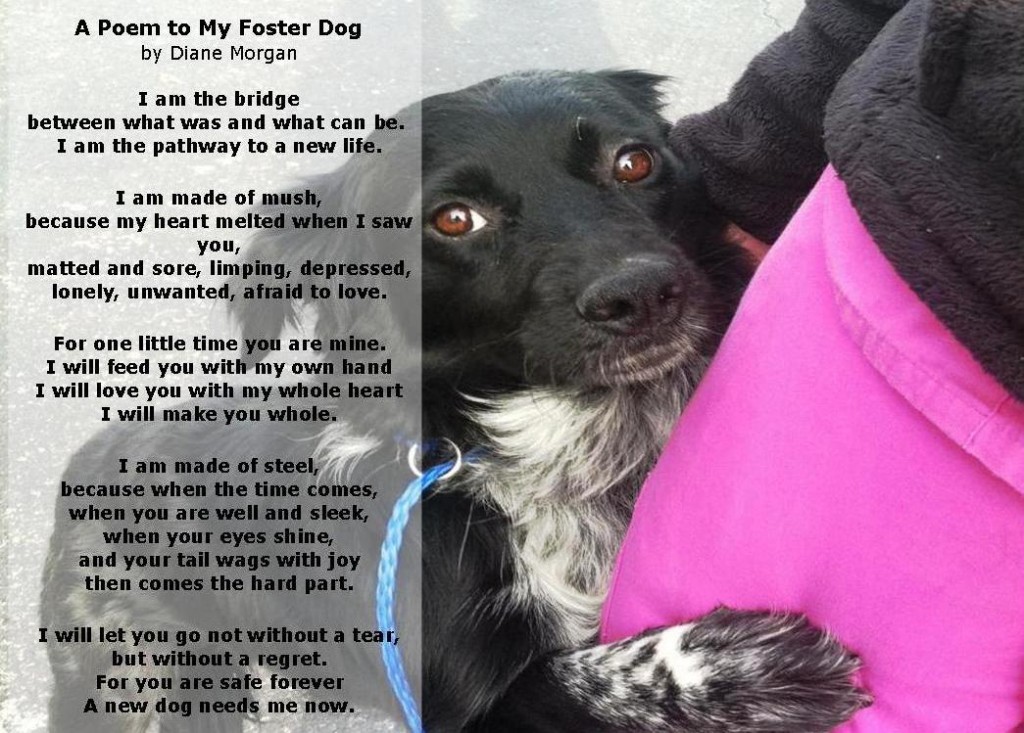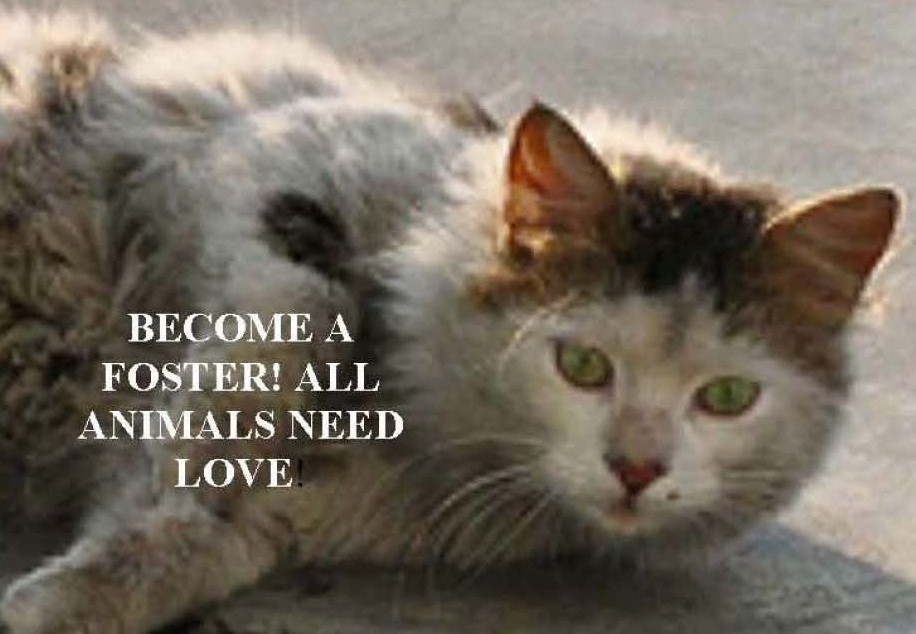 The Forgotten Pet Advocates is looking for foster parents willing to foster animals in need of a safe and caring environment in which to reach their full loving potential.
Animals in our loving foster homes are much easier to adopt because they heal more quickly from any existing injuries or medical procedures and don't suffer from some of the more common issues found in shelter / kenneled animals:
Depression, Anxiety, Fear of Animals or People, Other health issues related to a prolonged stressful environment.  
Please contact FPA to learn which animals are eligible for fostering. As with our adoption process, we ask all volunteers to submit a completed Application.
Dog:   http://www.forgottenpetadvocates.com/dog-adoption-application/ (under name of Dog – put FOSTER)
Cat:  http://www.forgottenpetadvocates.com/cat-adoption-application/ (under name of Cat   – put FOSTER)
Upon receiving the application, an interview with our Foster Coordinator, will be scheduled.
Because we accept all different animals at FPA we match their needs with potential foster homes based on the following criteria:
Compatibility with other animals, compatibility with children, mobility issues, dogs must be leashed at all times while outdoors unless they are in a completely enclosed, securely fenced area (locks on gates).
Cats must be kept indoors at all times without access to a doggie door.
As a foster parent your responsibilities include providing a safe and nurturing environment as well as: 
Providing quality pet food, litter boxes, toys.
Commitment to follow integration best practices to insure the foster animal integrates with any other animals, children and/or spouses.
Commitment to foster animal until an adoptive home is found.
Commitment to help find an adoptive home for the foster animal which includes providing contact information and access to the animal for prospective adopters.
FPA will provide:
Ongoing access to Foster Coordinator / Advocate to answer behavior related questions
Vaccines, medications, Crate, collars and tags
Prescription food (if necessary)
Veterinary care (when necessary) 
If you are interested in becoming a foster or would like more information on this program please contact our foster coordinators at: 
forgottenpetadvocates@yahoo.com